2 Day Course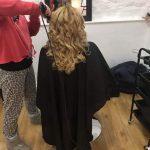 Wow…..I've just completed the 2 day course with Kazz, Chris and their crew. It was intense, not gonna lie, but was made easy to understand by the lesson delivery and the relaxed, friendly atmosphere helped hugely. I would definitely recommend this academy.
I had the best time thank you xxx
Zena Whiteford
Amazing course and amazing teachers!!
Cannot thank everyone at Kazzhair enough, the course was extremely informative and clear.. Kazz, Jodie and Chris are all absolutely brilliant at what they do and are genuinely willing to help you in any way they can, from the colour matching to the fittings to the business advice! I was with a lovely small group so I benefitted from a lot of one to one help. The on going advice and help I still receive to this day I am so grateful for.
I'm so glad I completed this course as I am now able to earn money doing what I love 🙂 highly recommended!
Emma
I have now completed all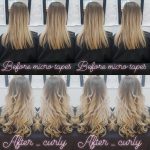 I have now completed all courses with kazzhair including the advanced course and it was one of the best courses ive been too. Although the course was in depth it was taught in a way you understood everything right away and if you didnt there was no issues with anyone asking any further questions. I've learnt alot on the course and it felt so relaxed as everyone is so friendly and will do absoulty anything to help.
thank you to kazz Chris and jodie your all brilliant 🙂 xx
chloee mcteare
Amazing!!!
I can't thanks kazz, Jodie and Chris enough for all there training and all the help they have giving mysef over the last two Sunday. The hair extension course is just brilliant and really does give you everything you need to go away and be confident in what you do!! Just amazing! Thankyou all and look forward to doing another advance course with you soon.
Sarah davies
A lesson in confidence!!
I booked the hair extension course thinking it'd be a walk in the park. I have a decent knowledge of hair. About 30mins into the first day, I realised it absolutely wasn't!! It's complex and totally different to anything I've done before. It was incredibly intense but taught so well it just sunk in! I cannot praise Kazz's teaching style enough! Her positivity and vibrance just shines through! I feel I can now produce neat, high quality hair extensions. As stressed and anxious as I was when I arrived for the assessment I soon relaxed. Kazz made me feel confident and happy…..can't thank her enough nor can I recommend her highly enough!!
Rachael Glover
First Timer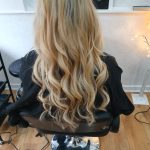 Today I had amazing micro tape extensions fitted by my favourite one and only hairdresser during a fantastic course held at KazzHair. Kazz and her team are amazing so supportive and keep it real and fun. Thank you so much for having us today and expanding Stacey's skill set she will do you proud! X
Kayleigh Puckey
All I can say is
All I can say is thank you all at kazz hair for teaching me a new skill, I feel confident to start out on my own and do some beautiful hair ? the added safety net of having yourselves and the support page for help is so good! Over all I think this course has been fantastic and looking forward to the next one x
Stacey puckey
I Was Totally New Too Hair Extensions Until…
Hi,
I attended the 2 day face to face intense course. I was very satisfied with the course, it provided in depth information on keratin bonds, weft links and micro tapes. The first day was a great introduction to hair extension, mainly focusing on amazing information on how to start up in a hair extension business from scratch and earn money doing what you love.
The second day was a very intense practical day where we put what we learned on the first day to actual practice on a dolls head. Our final assignment to qualify was a doing a full head for a real client. I'm very impressed with Kazzhairs hair extension technician course because they not only provided you with a course and leave you on your own to do the rest, they also provide support for you after you have completed the course and also supply you with the hair so your all set up to go when you leave the door. If there are any future courses from Kazzhiar I would be one of the first to attend without hesitation.
Sheldon Smith
Hair extension course
The 2 day course was amazing really enjoyed it thanks to kazz Jodie and Chris they were helpful and taught me a lot they are amazing people. The course was taught so well with lots of information and tips given, I really enjoyed the practical we did too I felt confident and also felt I could ask kazz and Jodie any questions along the way too thanks so much can't wait to do the advanced course soon xx
Katie wells
KazzHair Extension & advanced course
Learning with KazzHair has been amazing!, they are extremely knowledgeable and make you learn with ease .
Thankyou so much I've loved every minute x
Lisa Torbett
Excellent service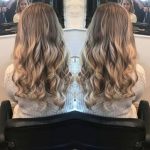 Really friendly atmosphere, brilliant quality hair. I love coming here
Lisa Barringer
My experience (fantastic quality of hair)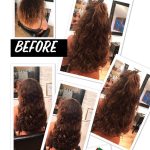 When I first had my hair extensions put in, I was extremely nervous. A year on and I still have the same hair extensions in- the quality is incredible, it hasn't affected my own hair at all, except the growth (which is what I wanted)
After regular maintenance and care, my own hair and the extensions are still a perfect match and in perfect condition!
Considering my hair is AFRO like, i'm So happy with the high quality and standards of the care and quality!
Highly recommended !
Abi Hillman
THEY'RE JUST AMAZING!!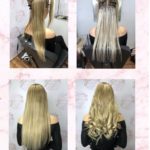 An absolutely amazing couple! So so talented in what they do! Kazz and Chris are amazing at teaching the other students and I in all three different extensions in the matter of two lessons where we all passed and got the qualification! They've given me the motivation to open up my own business and helped me get started and given me all the advice I needed! 100% worth booking yourselves into the course and have recommended it to plenty of other people who have questioned it! ??
Georgina keverne
Best quality hair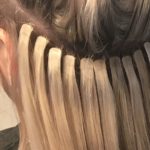 Kazzhair has the best quality hair extensions. Ive tried so many different suppliers but their hair is and stays so soft and holds the colour and they are very very competitive prices.
They are the only stockist of Microtapes in the UK and its the most gentlest type of application for people with fine, brittle hair and the application is so simple and fast.
I would recommend Kazzhair UK to anyone who is looking for top quality hair extensions they also have a great range of accessories.
Teresa Mcdonnald
Bond girl
5/5 , 10/10, 100/100
The Kazz Hair girls and Chris, Teisha and sheldon are the best.
Not just the best hair about but you will never meet a more welcoming caring group of people.
It's been over five years now and I love you all
My hair is always so amazing and nobody even realised I have extensions unless I tell them.
Because I look after my hair it last for over twelve months and still looks great
? xxx
Christiane farnsworth
Amazing course! Learned so much
Amazing course! Learned so much and I can't wait to start doing extentions! Such kind people xxx
Lucy Rushton